Catching up with a Mentor over Manhattans
My old boss, John, was in town and suggested we catch up over a meal at the bar at Gramercy Tavern (http://www.gramercytavern.com/). He has been such a great mentor to me over the past couple of years; especially in my transition to business school from investment banking. To celebrate my job offer, I ordered a Bulleit Rye Manhattan. I need to support my brands!!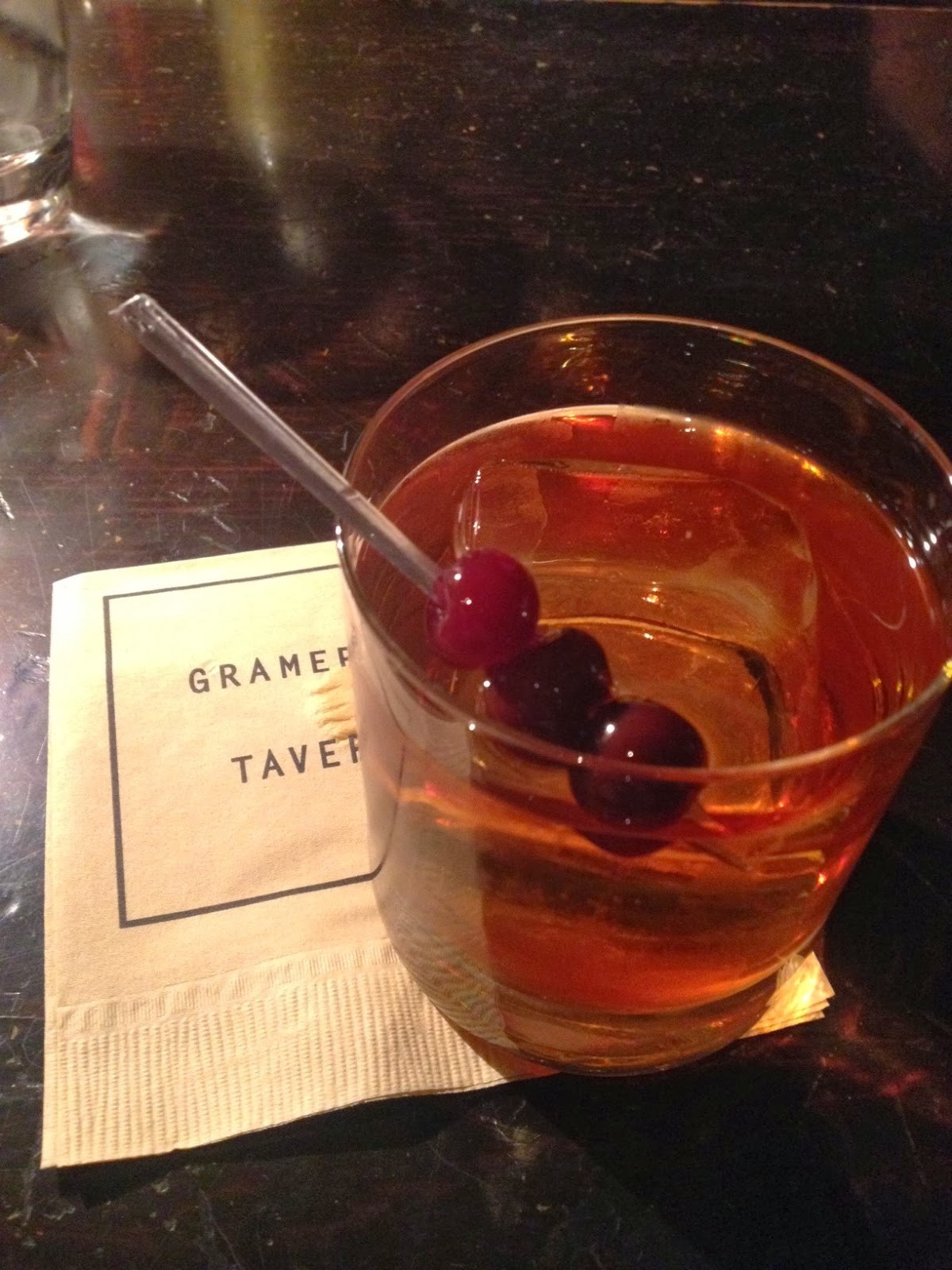 Bulleit Rye hits the Spot - the brandied cherries are a classy touch!
As an appetizer, I ordered four oysters. So yummy!!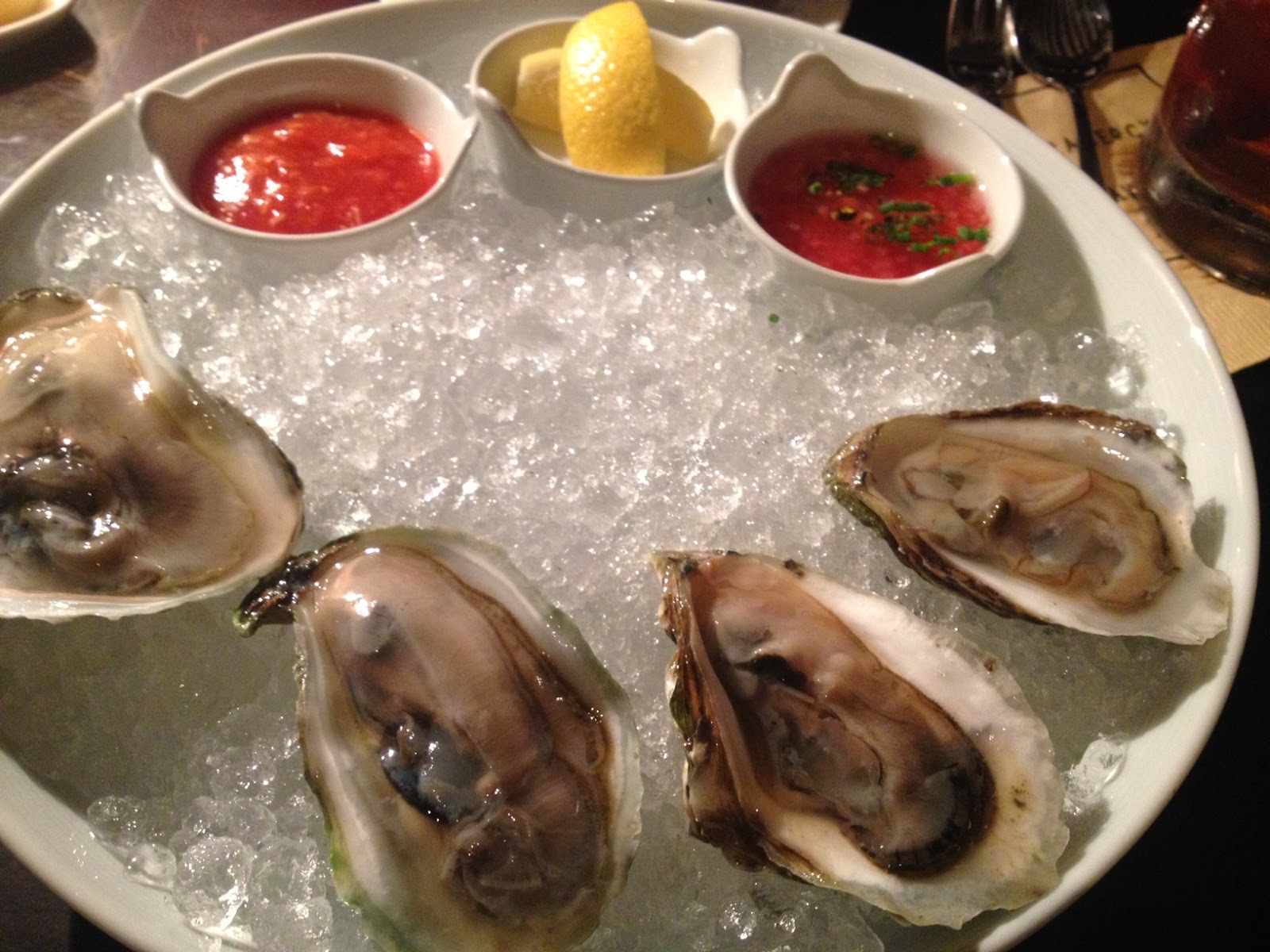 Oysters, on the rocks
As my main course, I ordered the crispy duck leg with zucchini and grilled pole beans. Absolutely delicious.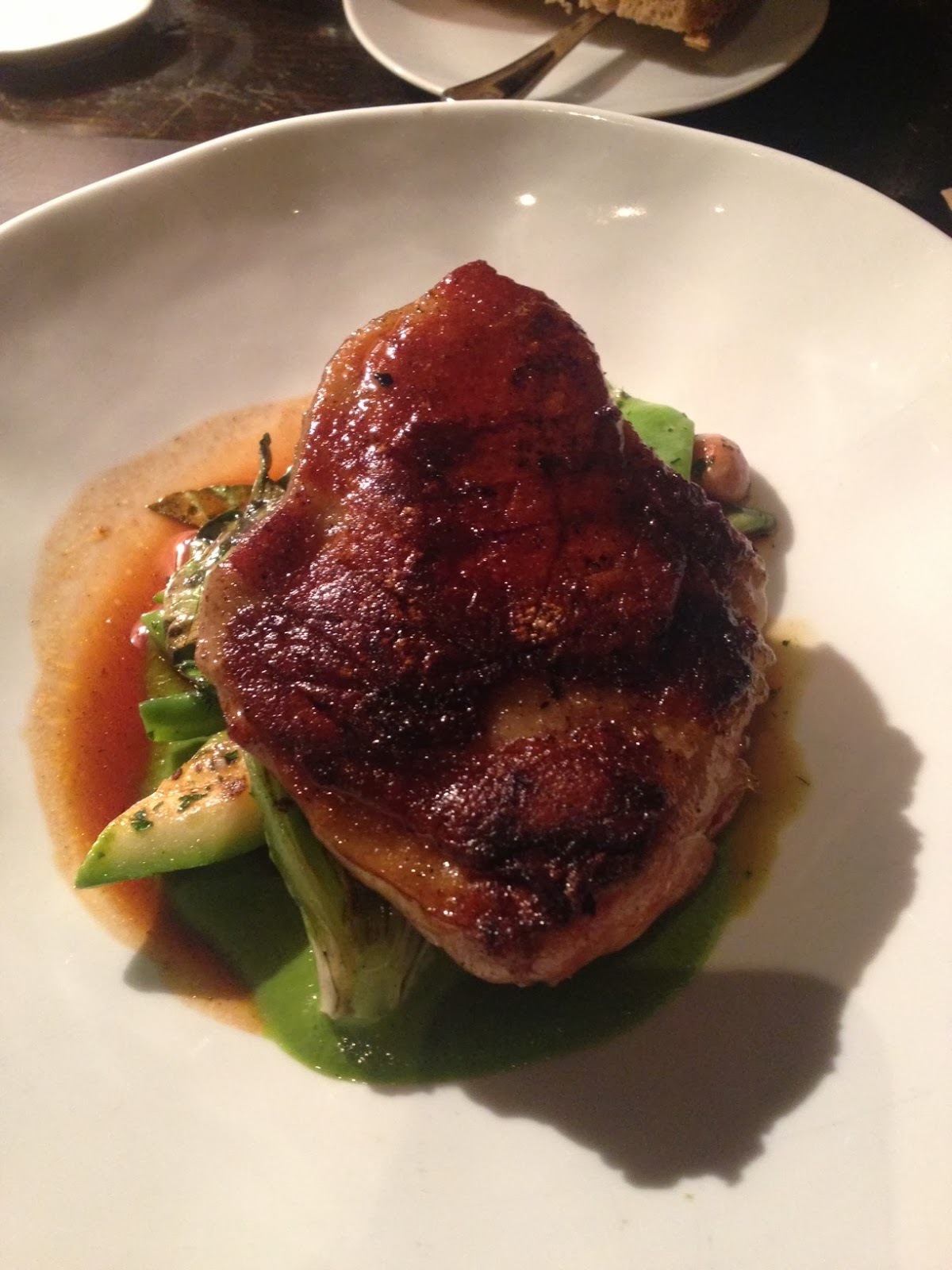 Quack Quack Nom Nom
To round out the meal, I finished with a Blue Bottle cappuccino.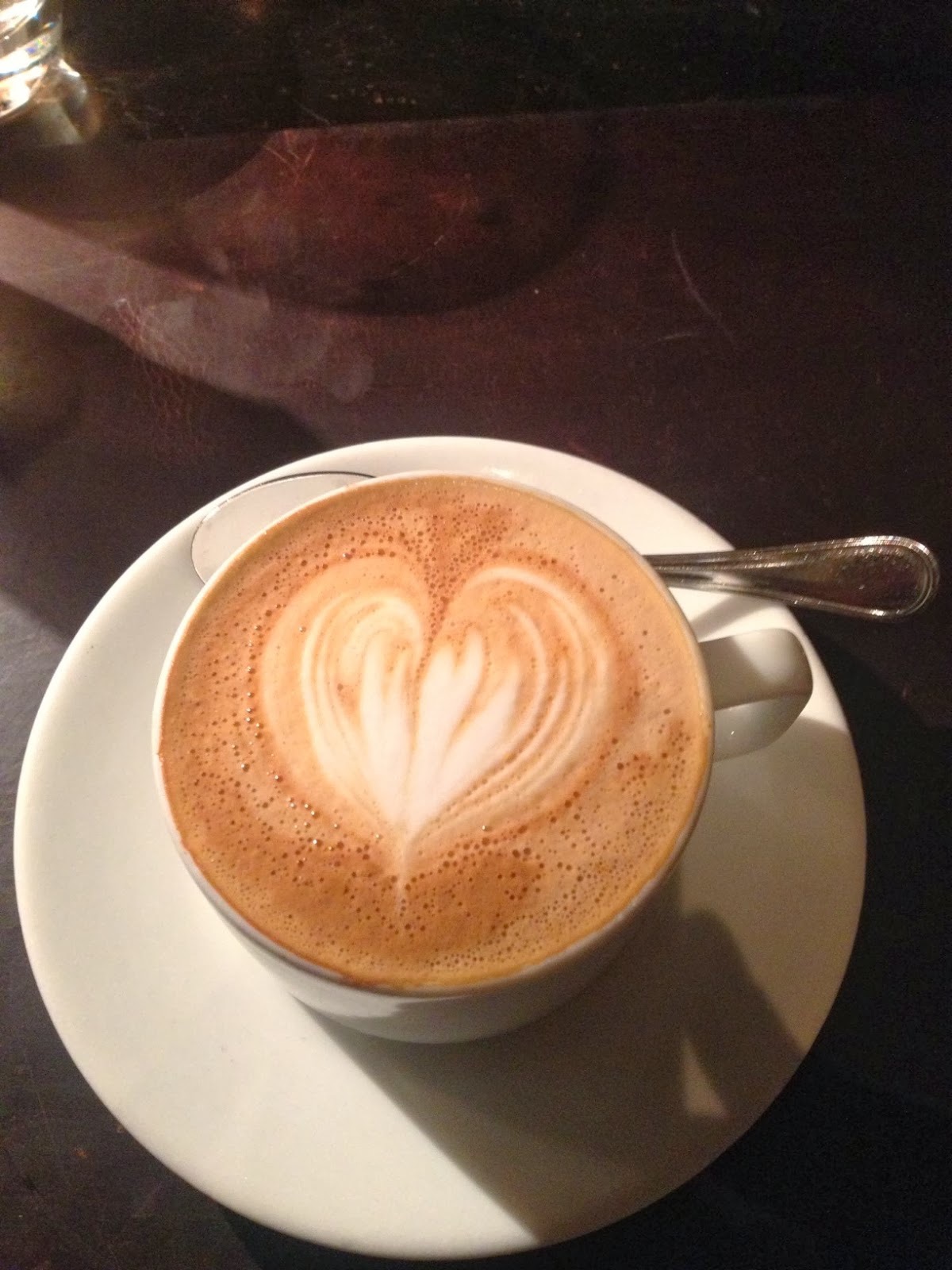 I heart this drink
This place is super fancy (even at the bar area where we ate) - it has one Michelin star. It was a wonderful place to catch up with John. I will need to go back - that was one hell of a Manhattan!
Cheers,
Liz