Cocktailing Event at Sen NYC
Last week, I organized an event for a club (Cellar) at Stern at Sen (http://www.senrestaurant.com/nyc/). It was a hands-on cocktail demonstration with paired Japanese cuisine. The venue is super swanky and our small group had a wonderful time. I was enjoying myself and didn't snap too many pictures of the cocktails or food. I managed to get one before the activities started of the bar set-up.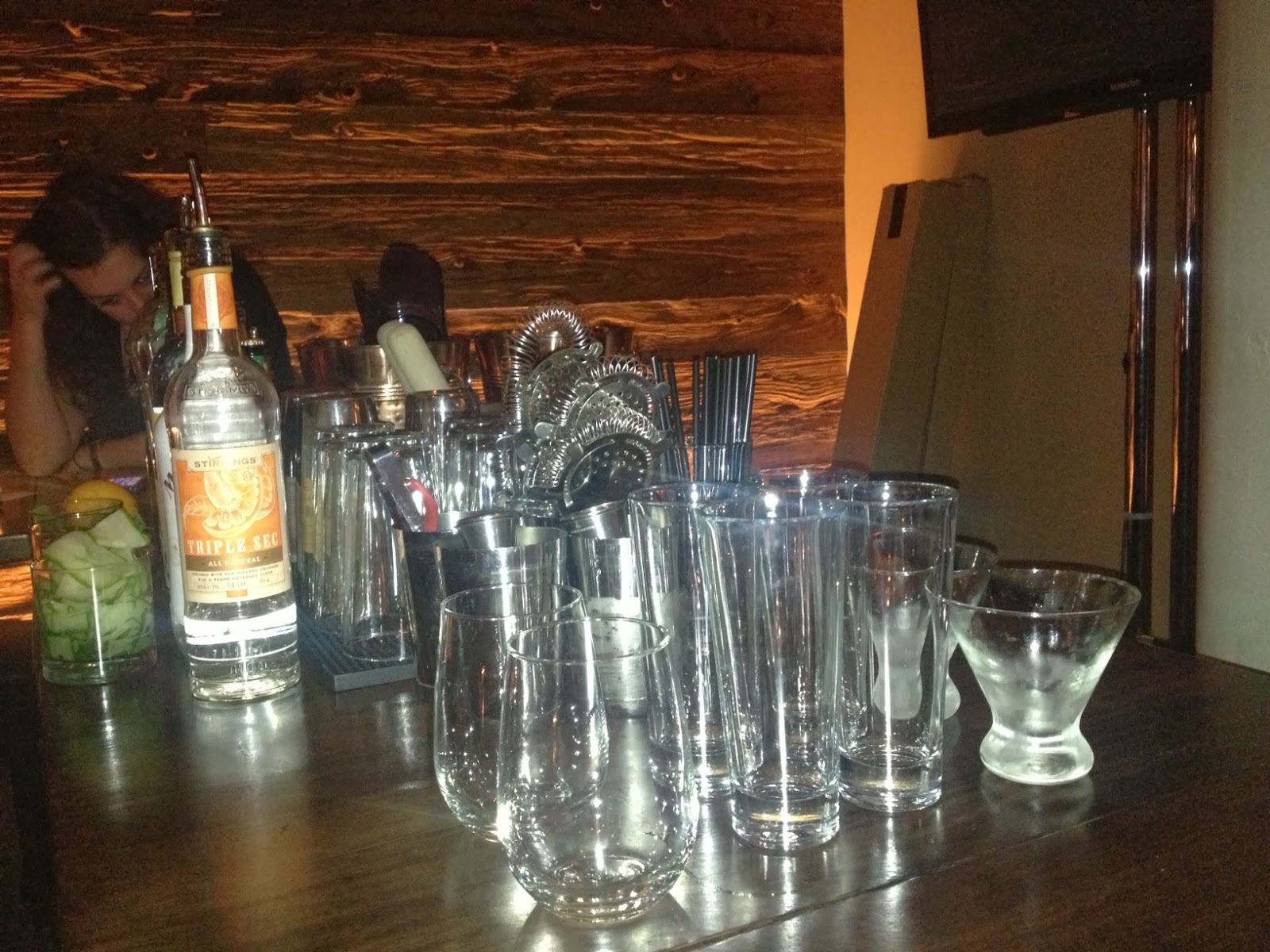 We had four different cocktails. The Shiso Spritz (highlighting Vodka and Shiso Leaves), The Sen Mojito (highlighting Katana Sake and Malibu Rum), The Sen Cosmopolitan (highlighting Sake and Triple Sec) and the Mizu "NYE" Cocktail (highlighting Prosecco and St. Germain).
We nibbled on sushi, tempura, chicken wings and chicken skewers. So yummy!
I'd recommend going back here. The best feature of the restaurant is its square bar. It is an awesome focal point. Check it out during Happy Hour!
Cheers,
Liz